Team: Derek Tam, Aron Chen, Nika Lohrasbi, Afreen J
Tools: Sketch, Flinto, Adobe illustrator, Adobe after effects, Adobe Premiere
Type: Academic Case Study
Duration: 4 Weeks
Since 1978, Ben & Jerry's has operated on the business model of linked prosperity. A three-part mission which looks to benefit everyone who is connected with the business. Ben & Jerry's has always been vocal of their social beliefs, and we aim to communicate this through an engaging e-commerce experience to form stronger bonds with their customers.
As one of the team's UX designers, my work involved designing user journey flows, brand research, some prototyping, and content creation.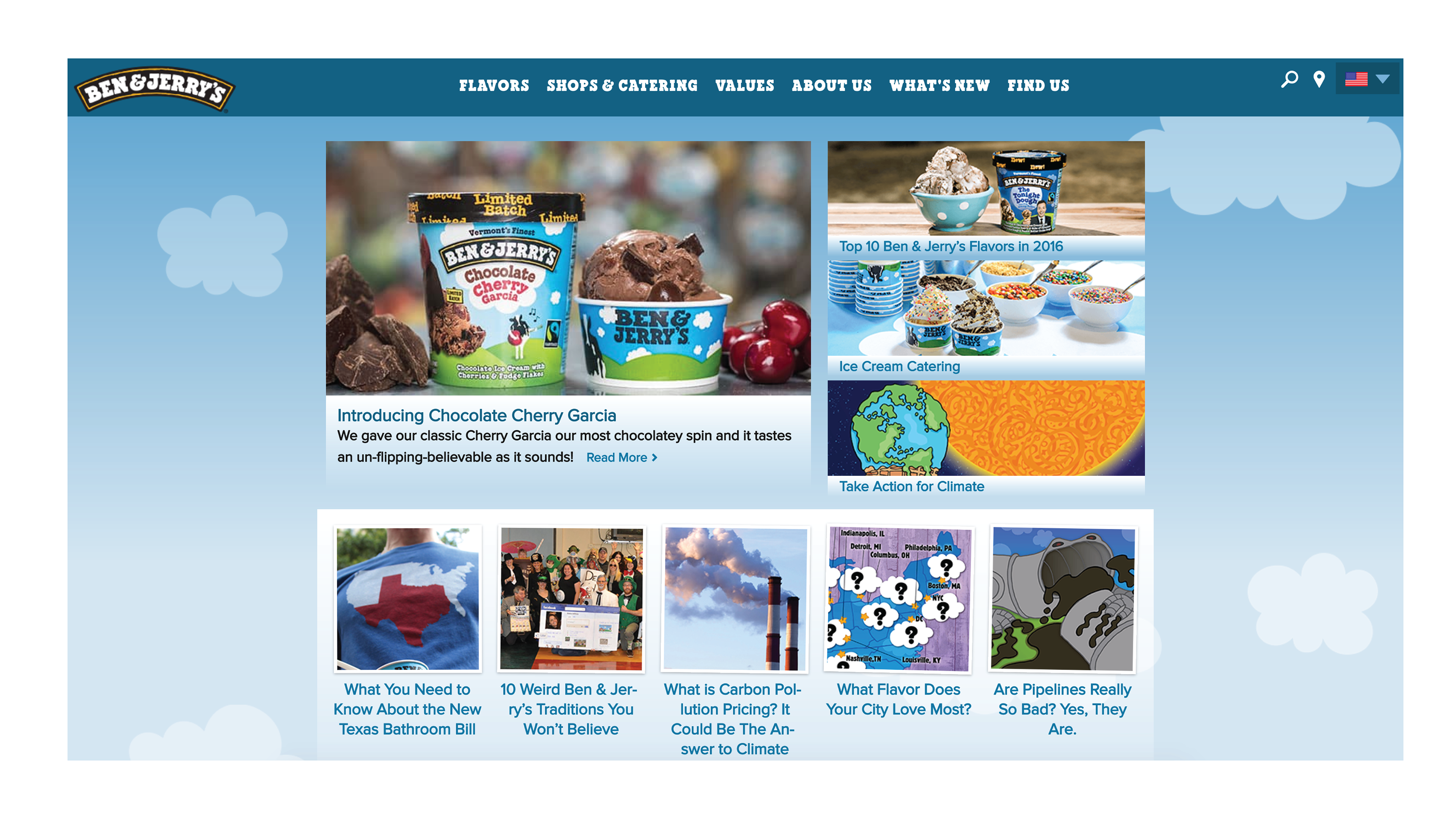 Ben and Jerry's web redesign assists the users to better access the website. It reinforces the information architecture and visual hierarchy along with a new integration of an online purchasing experience to build direct relationship with its customers.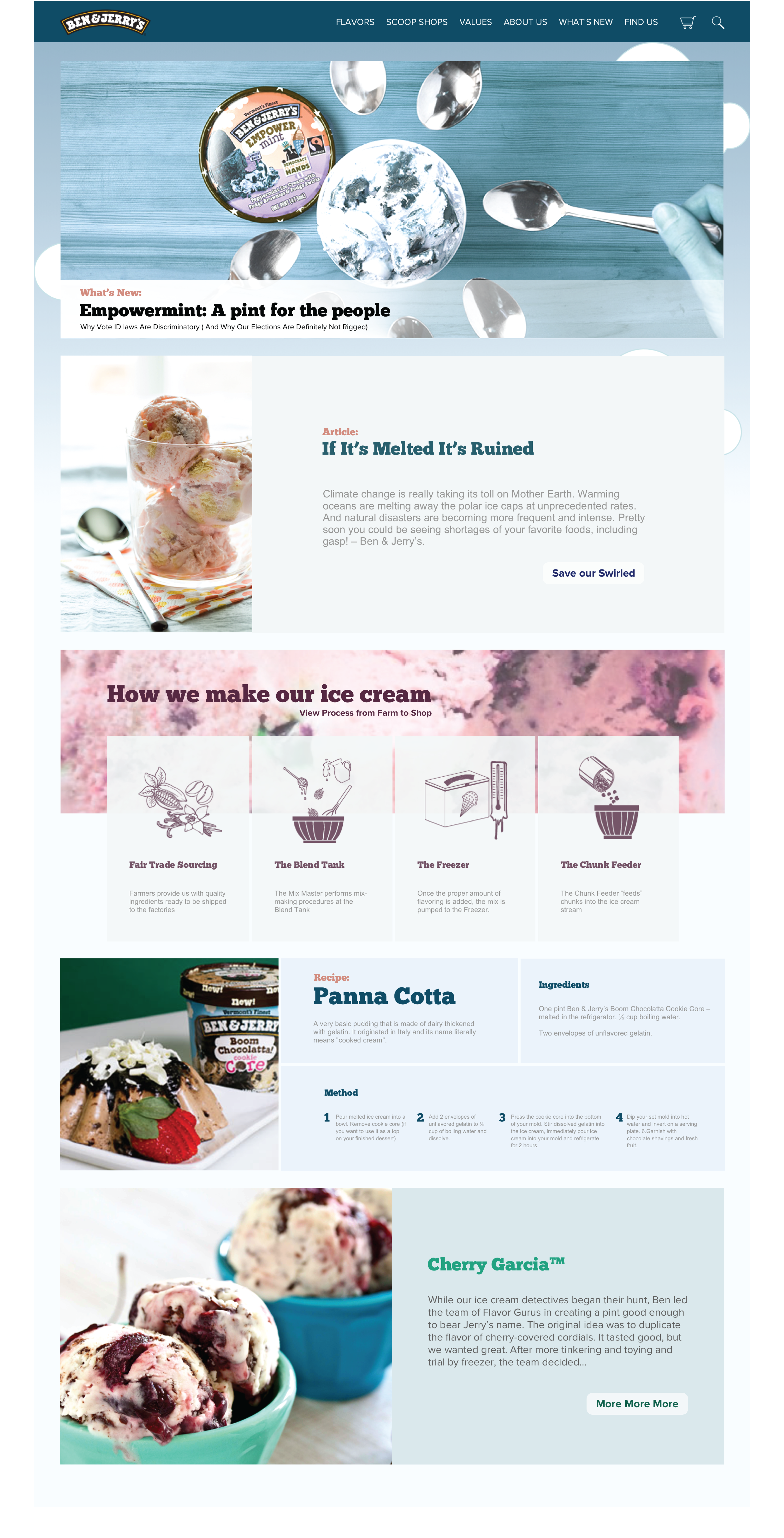 In 1999, the company stock of Ben & Jerry's dropped from $34 to $17. This is due to the alternative management style that lacked the fiscal and managerial discipline that market analysts and investors demanded.
In 2001, the British-Dutch conglomerate Unilever bought the American Vermont-based ice cream manufacturer Ben & Jerry's. In the acquisition, Unilever needed to preserve the niche market who appreciated premium ice cream with unusual flavours as well as the corporate image of Ben & Jerry's social responsibility and left-leaning social activism. All while making Ben & Jerry's sustainable and profitable as a business.
Our team found this as an opportunity to update the current Ben & Jerry's website under Unilever's proposal and responsibilities.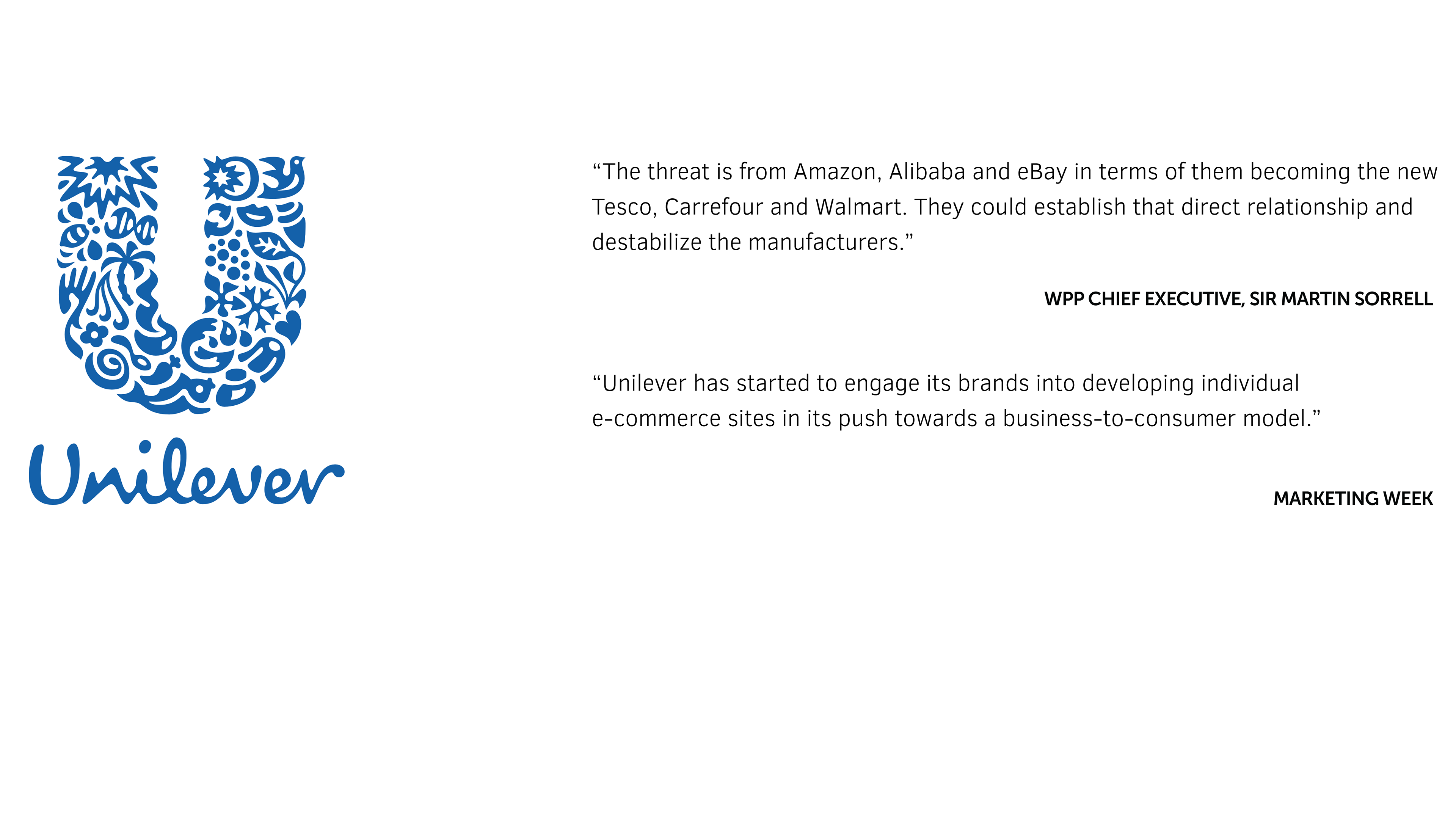 Google Ventures design sprints results
For the existing Ben & Jerry's customer, our team identified two main target audiences. The first is craving-driven, which means that they value Ben & Jerry's ice cream as a product first. The second is causes-driven, where people buy into the Ben & Jerry's brand because of the brand's corporate social responsibility and left-leaning social activism. The experience model below not only highlights the goals of the customer, but represents the goals of Unilever as its parent company to keep existing Ben & Jerry's consumers while also making the business more profitable.

We began by identifying moments along the consumer decision journey of their current website and how we can better them. Our team found that the current site map was disconnected and contained repeating information on multiple pages. We also learned that since Ben & Jerry's had not had an in-house sales platform, users were quickly leaving the site without exploring the unique selling propositions that separate Ben & Jerry's from its competitors.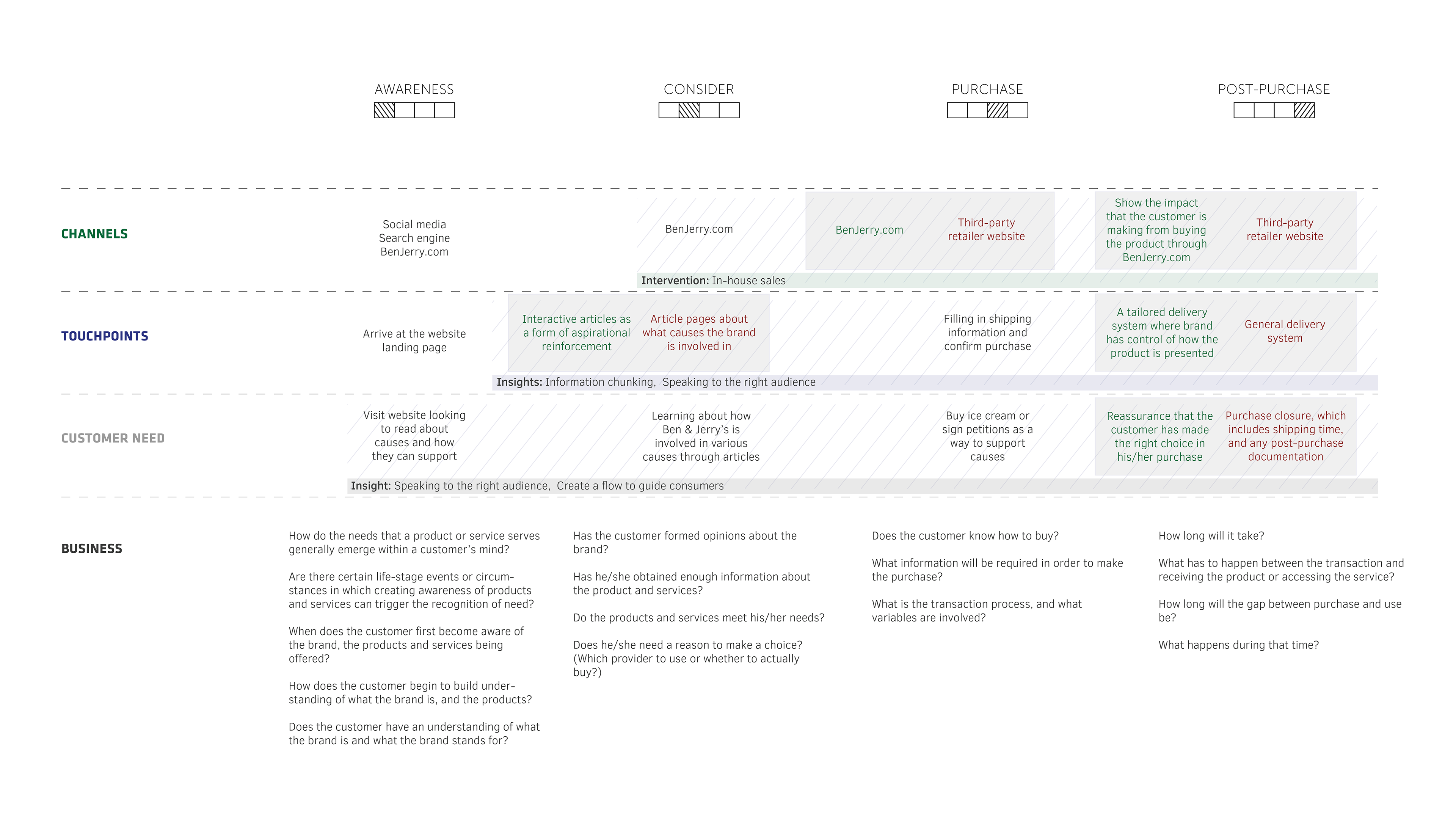 "What potential situations will customers be in, and what would be of value to them while still aligning with the business goals?"
From what our team took away from Patrick Newberry and Kevin Farnham was that as user experience designers, we needed to consider customer objectives when specifically connecting them to digital touch points. For the project, this meant designing pages that speak to the right people at the right place. 
In a better way to visualize our design strategy, we designed an engagement driven customer journey framework. Cravings and causes act as the two forces that bring customers onto our proposed website. When encountering an emotional need, different types of people diverge to one of the two routes. In this case, causes-driven is what catches the attention of the consumer and they explore the site reading about topics such as ingredient sourcing, and CSR. However, causes alone is sometimes not enough for the customer to fully buy into the brand. From there, we introduce the craving route of our experience model. The two routes which converge reinforce customer decision and full encourage them into purchasing.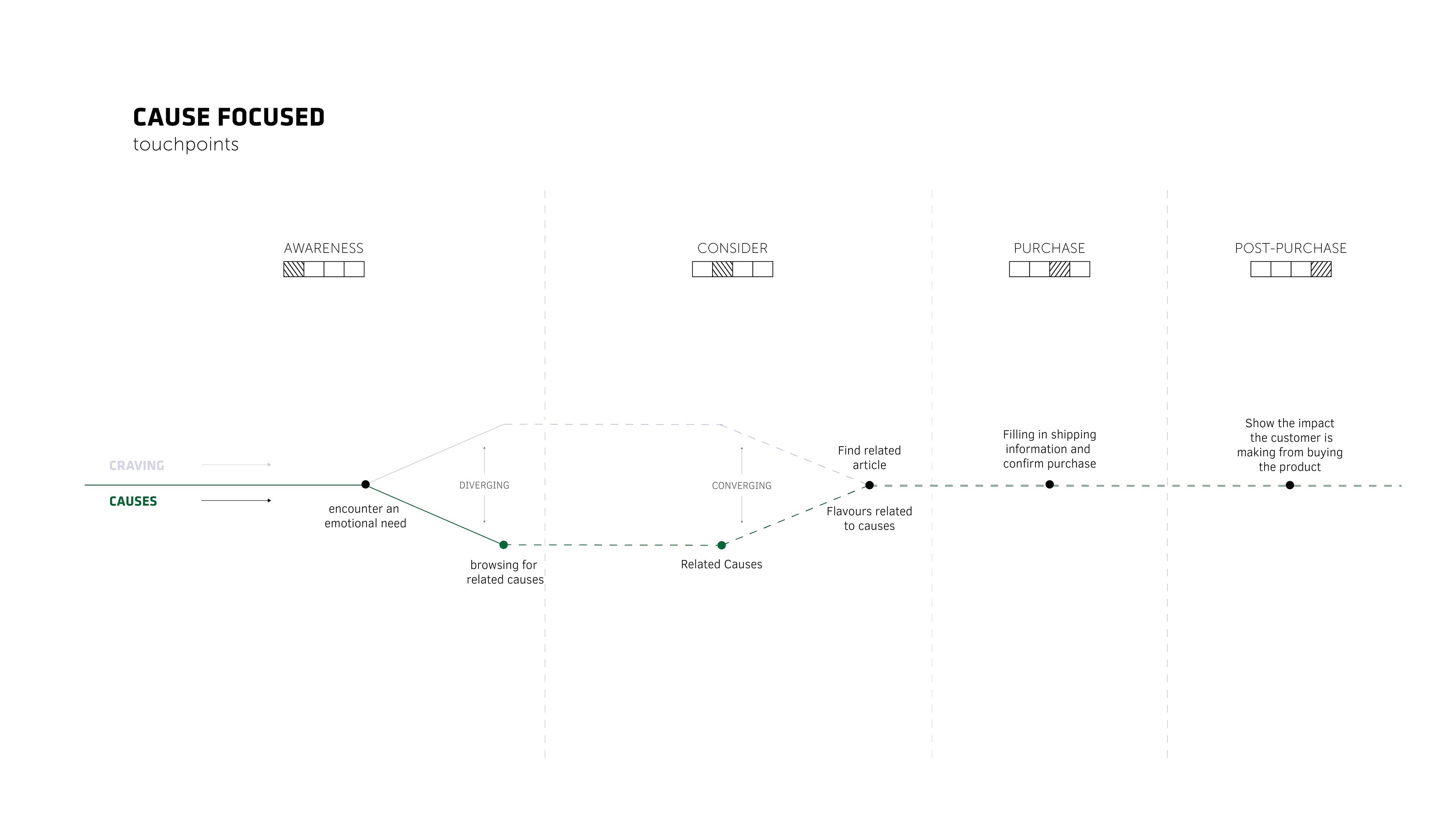 Translating onto the interface
Our team wanted to keep with the existing card style layout, but take advantage of un-used screen space to accommodate readable content and rich images. Our team took the experience model which we drafted and translated it onto the interface. 
On the home page, the content speaks to both cravings and causes which drives user attention. In the case of causes, users can click on articles to read more about the specific issues that Ben & Jerry's is addressing through their products.
Buying through social causes
Through our understanding of users, the building up of aspirational values continues as we can chunk information where it does not seem overwhelming. In the example of climate change, users are given options to support causes with Ben & Jerry's without buying into the brand. At the end of this process, we direct users to a product and purchasing page after showing them the impact that they can make if they buy a product.
Aspirational reinforcement
Reflecting the final stages of our experience model, customers are able to purchase the flavours after learning the story behind them. This page is also accessible through the top navigation bar, as our team realizes that even people who are interested in the causes behind Ben & Jerry's and their products may not want to read through all of the content. After the purchasing process is completed, the customer decision is reinforced by a page that shows that they have made the right choice in buying into not just a pint of ice cream, but a cause as well.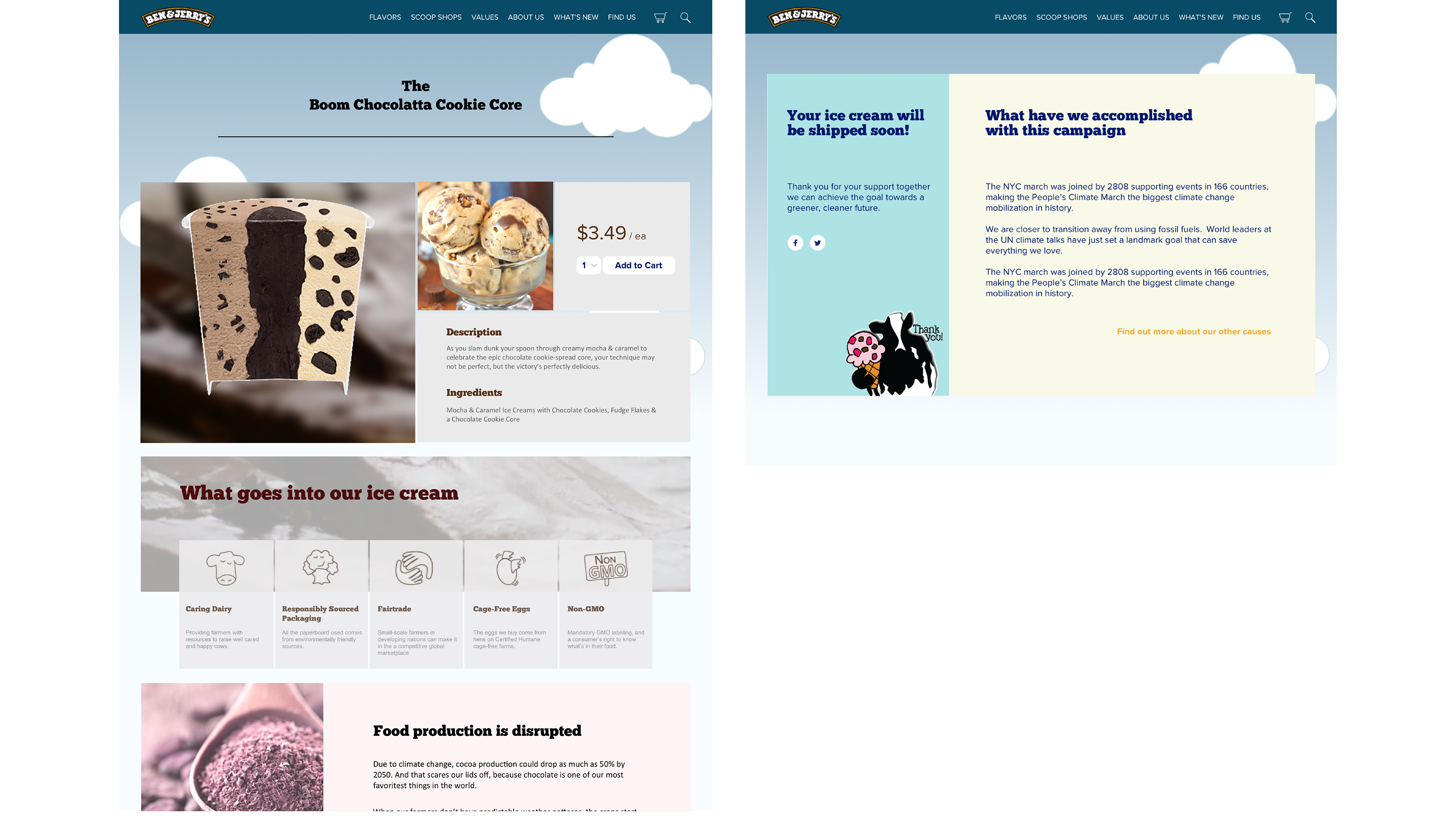 Our team had a difficult time understanding where we could take the brand as our client. In the class, it was not until the start of week four when we had a clear direction. Our problem was that we had to understand an entirely new domain which required a heavy amount of user-testing. For me, through this project I learned the importance and power of iterations and proper scope. Changing how you frame the project, the target audience and even briefly try to understand human psychology.