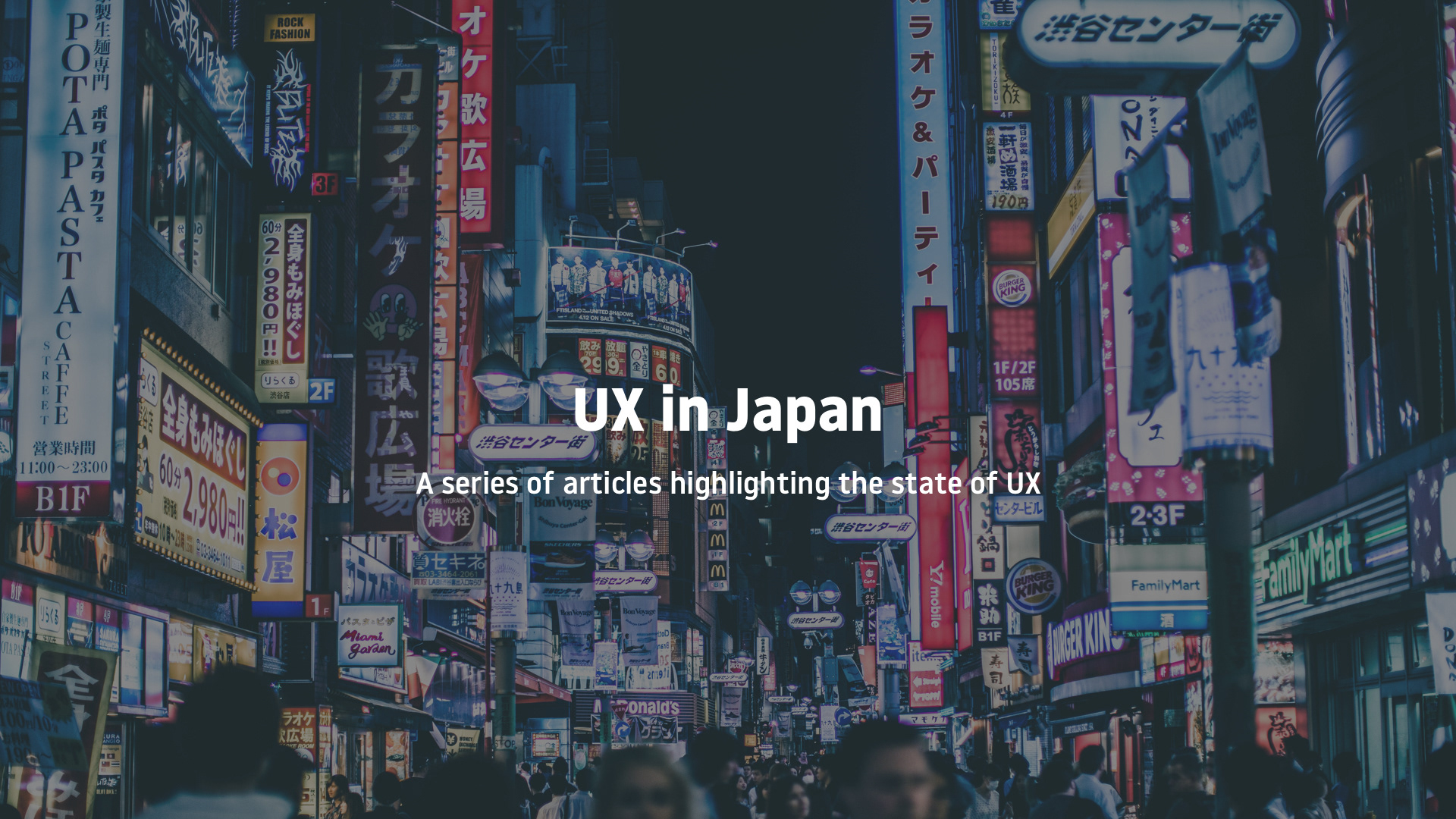 UX Design in Japan (Work in progress)
I am writing a set of articles on medium to share my own perspectives working as an intern designer as well as those who I have had a chance to hear from at conferences hosted by the larger design community in Tokyo. As I continue to validate my assumptions and biases over the next couple of weeks, I will be looking to give my own perspectives on the following topics…
1) Japanese etiquette in relation to Anticipatory Design (December 2017)
Summary: A Full article is in the works!
The idea of being able to provide a genuine humanistic approach to user needs sounds familiar to any designer. What I found interesting about human interaction and etiquette in Japan is the anticipation and awareness of user needs at every level of any experience. In Japanese culture, this is called "Omotenashi". In this article, I will be referring to case study examples of where the concept of "omotenashi" is being used in digital design today. I will also be giving some perspectives on why introducing anticipatory design can be problematic towards the Japanese audience.
2) The challenges of user experience in Tokyo (December 2017)
3) Copywriting and behaviour modification (January 2018)
4) Misconception of visual design (January 2018)
5) Personal Reflection working as a design intern in Tokyo (February 2018)
I would like to thank the design community in Tokyo for taking the time to share experiences, work flows and insights. This includes but is not limited to the folks over at:
Pivotal Labs
UX Talk Tokyo
Indeed
UltraSuperNew K.K.
AQ Works
Leomo.io
Baidu
LendStreet
Goodpatch